Ask Questions
When hiring your vendors, you should feel comfortable asking them any questions that come to mind to make your big day perfect!
Behind it all, everyone is on your side
All the vendors, guests, and your family are there to keep your best interest in mind.  There may be those pushy relatives that want to make your wedding their own, but that is what a
great wedding planner
is for.  She is the person you should be able to trust no matter what.
Call all your fashionista friends
Bring all your friends with that
expert fashion touch
with you when going to try on dresses; other opinions will help you make the right decision.
Doesn't hurt to ask
If you ask when booking vendors for something extra such as extra hour of cocktails or any discounts they may give it to you when first booking with them rather than late minute when it's a month or two before wedding.
Educate yourself on what a marriage license is
Go online and find out what the requirements are to obtain a marriage license in your state and make sure to give a copy of your license to your mom or maid of honor.
Fun times all around
Overall you want your guests and yourself to have an awesome time celebrating your new marriage!
Guests come first
You should know approximately how many guests you will be inviting to the wedding before booking anything since most vendors needed to be booked will be dependent on the number of guests attending.
Have a collection of all vendor communication
Each time you communicate with a vendor about a change in agreement or confirm a time of arrival or departure print out a copy of the e-mail or note written so you have a paper trail of all communications.
Investigate wedding blackout dates
Research to see when big events will be happening in area you will be having wedding so those dates are not on your list of options to have wedding on since hotels will be more costly.
Just be yourself
Don't try going over the top with unique ideas that will take a lot of time and money.  Bring in touches that showcase you and your fiancé's personalities.
Kids policy must be made
You have the options of making your wedding a kids free zone or welcoming the little ones with open arms.
Lighten your guest load
If you want to cut costs, the best way to do so is by trimming your guest list down.
Mother nature never lies
Know the weather forecast and type of weather for the time of year you will be having your wedding in.  Prepare ahead of time to have umbrellas for rain, heaters for the cold, and bug repellent for the mosquito season.
Navigate the path for guests
Be sure to ask the ceremony and reception sites for print outs of maps and driving directions so you will be able to provide guests with an accurate route to the venue(s).
Organization is key
Have a binder prepared with all of your notes from meetings with vendors, photos, magazine rip outs, and correspondences back and forth between vendors, along with vendor contact info.
Plan out extra meals
Don't make the mistake of feeding your vendors and wedding day crew the same meal as guests.  It will add up to twenty or more additional meals.
Quality vendors
Vendors who respond to your first inquiry emails within a day or two and who also speak in person or through video chat with you multiple times before your wedding date, and who finally have great Wedding Wire reviews are the vendors to book!
Rejection happens
About 30% of guests you will invite will not be able to attend.  It all depends on the date especially the time of year and the location.
Set aside room in your wallet
There will always be those surprise expenses such as extra invites, embellishments for invitations or programs, or umbrellas for rain.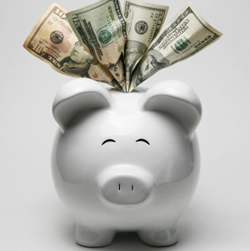 Timing is everything
Create a timeline leading up to your wedding day as well as a timeline for the day of schedule.   Once this is created stay up to date with the timeline and start checking items off one at a time.  Don't overwhelm yourself with too many tasks to do.
Unleash your backbone
Stand up for yourself and don't be afraid to say "no" to a vendor if you don't like something.  You don't want to get nasty and turn into that bridezilla, but you want your voice to be heard.
Variety of hotel options
When looking at different hotels for guests and yourself to stay in, keep your options open with a variety of different price points.  Most hotels will give you a discount to block a certain amount of rooms.  Keep your guests price range in mind while looking at hotels.
Write down everyone's digits
Have all your vendors' names and phone numbers written down for an emergency contact sheet on the big day.  This will be helpful if someone gets lost, or there is a last minute revision to be made.
"X"marks the spot
Finding your venue is the most important item on your list, once you find your venue all of your other vendors will fall in line and follow the lead of where you wedding will be held.
Your time is precious
Reduce your stress by cutting tedious items off the bottom of your to do list such as hand making favors or baking the desserts yourself, instead just deal with confirming the final details with vendors.
Zzzzzzz
Get your rest before the big day!  A well rested, energized, and happy bride is what the whole wedding party and guests want to see.
Visit here to get more information related to Going the Extra Mile.
Our Other Assistance  –